What We Do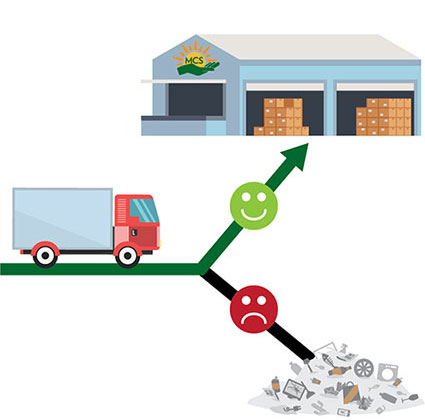 With two locations in South Florida, MCS prevents 400+ tons of retail waste and helps hundreds of local nonprofit organizations spend less on goods and more on critical programs each year.
We partner with local retail stores to take new returned, discontinued, and displayed items to our warehouse. There, we check products, ensure that all parts are included in packaging, and stock our shelves. Items are typically available for 70% less than the market retail price.
Through our membership program, MCS carefully screens those who wish to shop with us to ensure that they are purchasing on behalf of a legitimate 501c3 organization. To fulfill our mission with integrity, MCS only provides goods to qualified charities.
Veterans, at-risk youth, the homeless, people in recovery, those with disabilities, teachers, and more members of our community directly benefit from our program.
We Partner
MCS partners with retail businesses to take new returned, discontinued, and displayed items.
We Receive
Goods arrive and are tested and made available at our facilities in Pompano and West Palm Beach.
Get Involved
We Inform
New inventory is added to our app and published in our weekly newsletter.
We Grow
Nonprofit organizations join MCS and are vetted to ensure the integrity of our program.
We Serve
MCS members select items they need to serve their mission at least 70% less than the standard retail price.
We Give More, Together
Special shopping days are sponsored by our community partners to save local nonprofits even more!
Impact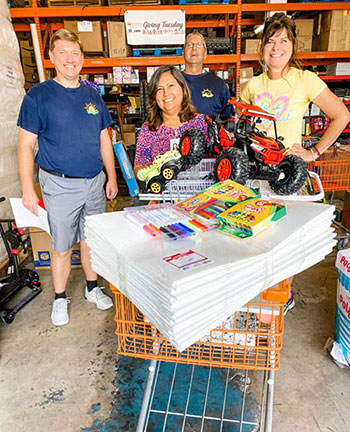 MCS provides a vital underpinning to South Florida's nonprofit community by providing essential goods at 30% or less than retail prices. By making innovative connections between retailers and the charitable sector, MCS is helping charities spend thousands more on programs, instead of products, each year.
● Charities get the products they need and keep more money in their budgets for critical programs and services. Since we opened, MCS has saved nonprofits more than $5M.
● More than 450 charities, primarily based in Broward and Palm Beach Counties, are members of MCS. They include nonprofits that serve veterans, children and at-risk youth, people with disabilities, the homeless, animals, and more.
● We make a significant impact on retail waste. MCS keeps more than 400 tons of products out of landfills each year.
● Retailers save money and help their communities by sending returned and unsaleable goods to us, rather than disposing of them.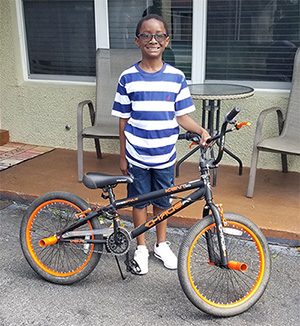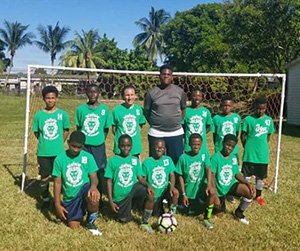 "We wouldn't be where we are today without Morningday Community Solutions. 
Their warehouse has provided sports equipment, desks, chairs, furnishings, televisions, monitors and more for our classrooms — and when students attended class virtually during COVID-19, we used toys from MCS to reward them for being on time, taking initiative, and engaging actively in their classes. 
The majority of our students are from single parent homes and can't always afford new toys, so they were really excited by the opportunity to earn a treat for working harder. We are committed to not letting these kids slip through the cracks, and we're so grateful that MCS makes it possible for us to do more to keep them on track."
– Alton Bolden, Principal at Piney Grove Boys Academy in Oakland Park