MORNINGDAY COMMUNITY SOLUTIONS
Founded in 2010, Morningday Community Solutions (MCS), a 501 (c)(3) organization, continues to help those that help others by supporting nonprofit organizations that serve the ill, needy and youth in our communities. MCS also offers special programs and giveaway days for our local veterans. Since our founding in 2010, MCS has doubled the capacity of our Framing Hope Warehouse and now serves over 250 nonprofit members in South Florida. Collectively our nonprofit members have saved over $3 million dollars on home products and supplies by utilizing our Framing Hope Warehouse.
OUR PARTNERS
What is a Framing Hope Warehouse?
Our Framing Hope Warehouse is a collaborative effort between MCS, The Home Depot Foundation and Good360. MCS receives a wide variety of donated home products and supplies from Home Depot stores and other retailers in Broward, Palm Beach and Miami-Dade Counties. The materials are housed at our 10,000 square foot Framing Hope Warehouse--the first of its kind in Florida. MCS then redistributes the home products and supplies to local
nonprofits at little or no cost. The Framing Hope program diverts excess merchandise from retailers away from landfills and into the homes and lives of thousands of deserving families across the country each year through organizations like MCS. We encourage nonprofit organizations to contact us to schedule a tour of our warehouse and learn more about receiving the products we offer.
---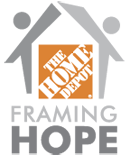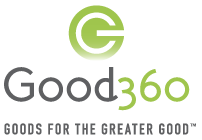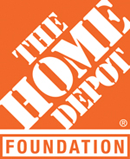 MESSAGE FROM OUR FOUNDER, GREG BALES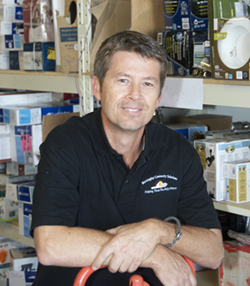 Honestly, it is pretty overwhelming to think that a little "mom & pop" nonprofit has directly put over $3M back into the budgets of over 250 local nonprofits! When we started MCS in 2010 we knew we wanted to help other nonprofits and support the great work they were already doing in our community. We didn't want to reinvent the wheel and duplicate the efforts of other nonprofits but instead we wanted to help support them so they could help more people and focus on their core mission.
When we found out about the Framing Hope program that was overseen by Good360 it seemed like a perfect fit for MCS and what we were trying to accomplish. Once we were approved by Good360 to open the Framing Hope Warehouse in February 2012 we have continued to grow by adding more donation partners and nonprofit members. MCS currently has over 20 retail donation partners that donate merchandise which we store in our 10,000 square foot facility in Pompano Beach. Being a member of Good360 gives us many other benefits and gives us the ability to expand the program and offer a generous selection of products. As with any new business it hasn't always been easy and has required several leaps of faith to keep it moving forward. My vision has always been to build a self-sustaining nonprofit that can distribute free and deeply discounted merchandise to our community. Many thanks to Good360 and The Home Depot Foundation for allowing our community to have this wonderful program!